Unleash synergy of passionate living, emotional healing, awakened confidence and limitless potential
Would you like to deepen the connection with yourself and others, overcome your emotional, mental and spiritual blockages; and create lives full of unsurpassed passion, pleasure & authenticity? Or are you here to learn how to find a partner of your dreams, experience the most delicious sensual techniques and feel empowered and confident? You've come to the right place!

Hi, I'm Evguenia – Founder of Unleash Synergy
I help successful professionals overcome their emotional, sexual and mental blockages; and create lives and relationships full of love, deep connection and passion.
I'm an accredited Energy Therapist, a Passionate Sexuality Guide, a Master of Counselling Psychology candidate and a graduate from the World's Premier Hands-on Healing program.
Personally, I made a 180 degree turn in my life, having come from a very conservative background from feeling emotionally, sexually and spiritually stagnant and blocked off to being fully expressed, authentically aligned and free to embody who I am deep down inside.
Professionally, I pack over 10 years of Healing and Expressive Arts education as well as extensive experience in helping successful professionals overcome emotional, sexual and mental blockages; and create lives full of confidence, pleasure and freedom of choice. Through my YouTube channel, newsletters and programs, I motivate hundreds of thousands of amazing people to experience deeper connection, hot passion and soulfully sexy bliss.
I'm wholeheartedly ecstatic to offer my one-on-one guidance, courses and certification training that allow you to embrace a newly found freedom and self-confidence, discover your inner gifts, immense passion and authentically aligned life full of love, pleasure, and bliss.
"I walked away with tools and resources that I'm able to refer to anytime and the best part is that you can use them for a lifetime. Evguenia is a great listener, very compassionate and objective."
Personal Transformation & Healing Client, B.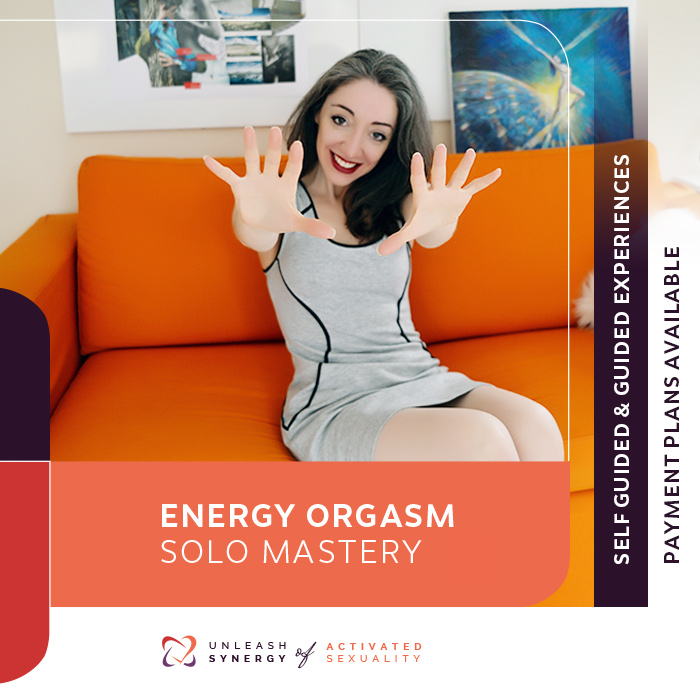 Energy Orgasm Solo Mastery

Are you passionate about personal growth, deep healing transformation and sensual awakening? Do you feel called to overcome inner wounds, trauma and mental / physical blockages and enjoy shame free ecstatic freedom-filled life? Would you like to deepen into multidimensional orgasmic pleasure potential expansion and take charge of your sexual desire?
Say yes to the pleasure, freedom and healing you've been dreaming of! Experience incredible depth of self love, unleashed sensuality and deep emotional healing, release blockages and awaken sensual force as you change your life and the lives of others.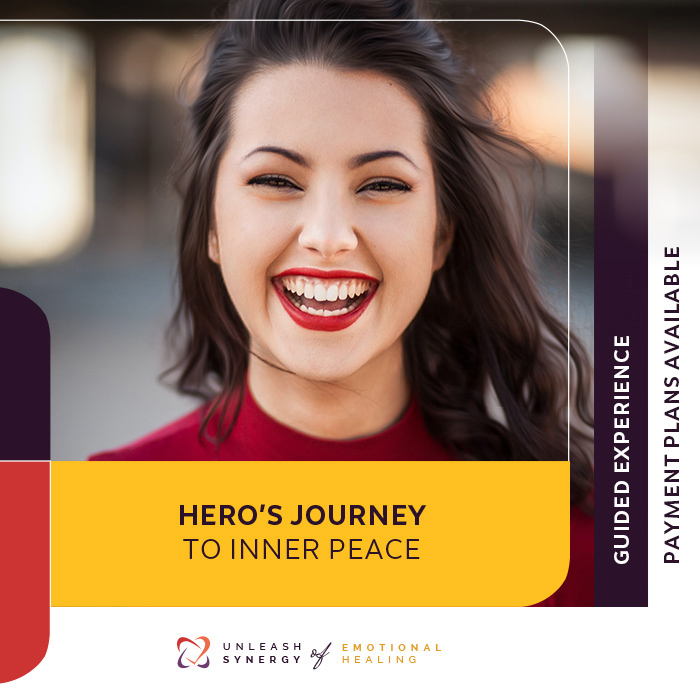 Hero's Journey to Inner Peace

Overcoming challenging emotional experiences and negative programming from the past could be getting in the way of feeling a deep sense of fulfillment, building powerful connections, and enjoying playful intimate experiences. Feeling stuck and lacking in confidence can lead to being unhappy, disconnected from the world and lonely. 
The time has come to release the obstacles that are holding you back and take your life, intimacy and relationship confidence to the next level!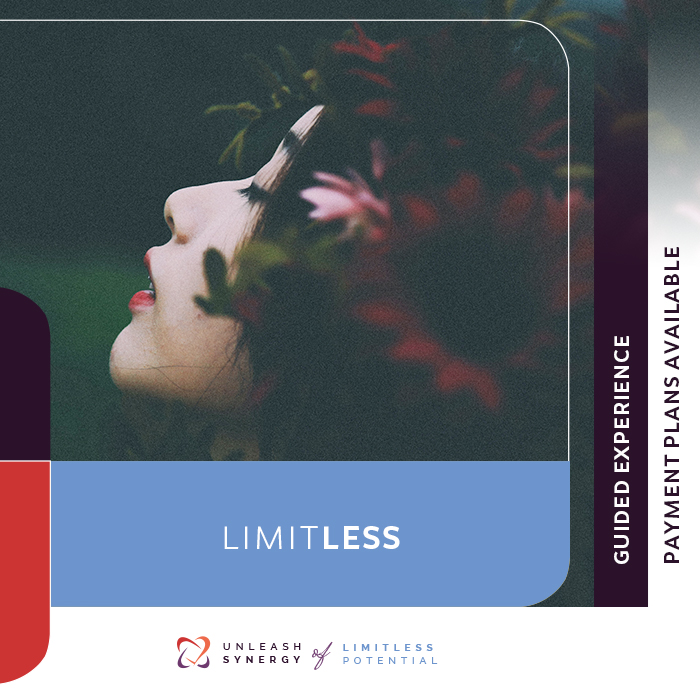 LimitLESS Group

Limitless is designed to help you connect authentically and explore together, to give you multiple diverse perspectives on yourself and your life, to give you a place to share, and process life outside of friends and family. To give you bi-weekly deeply authentic "me" time.
Limitless is about digging deep, sharing authentically, asking insightful questions, active listening, meaningful conversations, being honest and upfront even if it's uncomfortable, it's about challenging each other to discover insights that enable personal growth.
WHAT THEY SAY ABOUT ME...
"Evguenia!!!!!! So much fun and much needed laughter too! I loved every minute of today, I will never forget this day, never!!! Healing, honesty, laughter and connection, so perfect! You do wonders for me and are becoming so precious to me, yes as a healing professional, but so precious as a human that I am so grateful to have in my life!" "I am at a loss still for words. This energy, these feelings, this experience, I never dreamt I could get there. Oh oh oh oh I am going to have to take some time to let it all settle in as I just can't describe it. My arms are so weak I can hardly hold them to the keyboard. My legs are shaking with weakness and my mind only feels joy and pleasure…..omg omg I can't find the words to express how this feels. OMG do I love you and what you are doing for me…. omg… Love Bob"
"I gained a lot of self-awareness, knowledge, released blockages and allowed more pure, blissful energy in! I feel super happy. Oh wow! I could feel rolling energy and so much processing through a third eye – opening and awakening. Thank you for allowing me comforting and encouraging safe space. If I felt resistance, I heard you ask me to move / allow it – I would completely relax and let go."
"I learned so much through the Energy Orgasm program! Orgasm is not the same as ejaculation. It is a circular movement of energy throughout the body as opposed to ejaculation that is an explosion. The slow build ups are so much more orgasmic for me!"
"Being a spiritual practitioner myself, it wasn't until my ego took a back seat, that I realized how much Evguenia was able to open me up to energetic expansion. She really is experienced, and her methods are very effective. I feel free and full of life energy. Also certain aspects of me have become even more robust!"
"I came across Evguenia in Instagram, and don't really recall what algorithms and clicks brought me to her page but I am so happy I landed there. After going through some consultation phone calls and working through the sessions, I walked away with tools and resources that I'm able to refer to anytime and the best part is that you can use them for a lifetime. Evguenia is a great listener, very compassionate and objective. She provides a perspective that we sometimes can't see and that is invaluable! I'm very thankful for our conversations and sessions."
"It was like bliss, I felt beautiful, I felt sexual, I felt sexy, I felt in ecstasy! I was on cloud nine!" "I'm in tears! Because it was very powerful!" "And sometimes it's like millions of feathers and drops of water showering me! And I was shedding tears because it was very intense! It was like when you're really that happy… and you don't know what to do with your body! It was an immense pleasure!"

FEEDBACK FROM CLIENTS WHO HAVE COMPLETED MY TRAININGS…
"Thank you so much! I am learning a lot. I feel more in tune with myself and my own ability to move the energy. I notice this energy work has helped in my sex life too now. Excited to keep learning more and mastering this energy work, thank you for teaching me!" "I'm also noticing a lot of changes sexually – it's like my body is re-learning and rewiring how to enjoy sex and feel sensations. For the first time ever lately I've really felt like I can orgasm from penetration-only and that's a new development for me!" "Thank you SO much. WOW! I cannot describe what that session did for me. It was very intense. I do not often break down and cry like that but I know I haven't fully faced or dealt with the sexual trauma of my past and today felt like a really healthy purge of getting it out. When I was laying down and you were talking to me I could see my body going in and out of my current body to the body I had as a little three year old and all the innocence and warmth that was lost in that moment."
"Evguenia was fantastic to work with. I learned even more than I expected. We spent a good deal of time connecting with my own body and hangups and emotional baggage so I could be more free to express myself. She helped me with her distant energy sessions which I can affirm are the real deal. The first couple sessions I didn't tell my wife what I was up to – but after being all amped up on sexual energy after our sessions she expressed to me that "there was something going on and I find you irresistible right now". Needless to say, that was the beginning of a wild week or two – it's all a blur. Additionally, she went above and beyond to help me learn to facilitate energy work with my wife and guide her through the process. I was very impressed at her dedication and couldn't recommend her enough. I look forward to working with her again once I've fully practiced all the many things we've discussed."
"Evguenia is an amazing teacher and healer. Her personality makes talking about sex and desires so natural and easy. She has broad knowledge and experience to answer all the questions and concerns which one might have. We love how she always encourages to explore further with no judgment and in very positive way. My husband and I took a few workshops and private sessions and can not thank Evguenia enough for the changed we had in out personal life."
"Evguenia helped me get through several blocks in my life. Her guidance and empathy really showed me a path to owning a bigger part of my life that I had neglected for a long time. She also showed me how to channel my energy in new ways that has made a big difference in my life. I am grateful to have been one of her successful clients."
"I met Evguenia during lockdown. I was quite lonely and distraught. Almost 60, alone and lost. For roughly four decades I had self esteem and abandonment issues and couldn't survive without a woman. Evguenia's guidance changed that. I no longer have self esteem or abandonment issues. I'm doing very well and dating is turning out to be incredibly satisfying. Our sessions were so refreshing and energetic!"
"I can't even put into words what I feel: the sessions have revealed to me the secret behind my sexual empowerment, how my body would react with the energy orgasm and most of all, those intense levels of bliss. It was such a feeling of liberation, aliveness and emotional freedom. After our sessions, I have gained the ability to feel again. I have never been this connected with my authentic self and now I feel amazing, excited, open, energized and alive!"
WANT TO STAY CONNECTED?
Sign up to receive my free monthly newsletter that allows you to slowly master the art of experiencing emotional balance, self confidence, personal power, radiance, authenticity and true love.